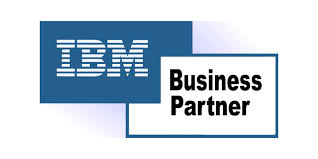 IBM Cognos TM1 is enterprise planning software that provides a complete, dynamic environment for developing timely, reliable and personalised forecasts and budgets.
Rapidly analyse data and model business requirements for your entire organisation and use the results to budget and forecast with confidence for better business outcomes. More than budgeting and forecasting software, TM1 is a complete enterprise planning solution.
Highlights
Reduces planning cycles by 75% and reporting from days to minutes
Owned and managed by Finance and lines of business
Provides exceptionally fast performance for large, sophisticated models and large data sets.
Features personalised planning and analytics—within a managed planning process
Aligns financial and operational targets in one connected, dynamic solution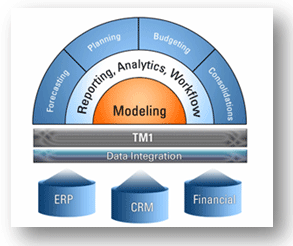 Capabilities
A multidimensional, 64-bit, in-memory OLAP engine provides exceptionally fast performance for analyzing complex and sophisticated models, large data sets and even streamed data.
A full range of enterprise planning software requirements is supported—from high-performance, on-demand profitability analysis, financial analytics and flexible modeling to enterprise-wide contribution from all business units.
Personal scenarios created with advanced personalization enable an unlimited number of ad-hoc alternatives so individuals, teams, divisions and whole companies can respond faster to changing conditions.
Best practices such as driver-based planning and rolling forecasting can become part of your enterprise planning process.
Model design and data access adapt to your business process and present business information in familiar formats.
Managed contribution makes it possible to assemble and deploy planning solutions for your enterprise and collect input from systems and staff from all divisions and locations, quickly consistently and automatically.
Integrated scorecarding and reporting— the complete picture from goal setting and planning, to measuring progress and reporting—is possible with IBM Cognos Business Intelligence.
Total control over planning, budgeting and forecasting processes is provided to Finance and lines of business.
A choice of interfaces—Microsoft® Excel®, Cognos TM1 Web and the Cognos TM1 Contributor client—allows you to work with your preferred look and feel.