IBM Business intelligence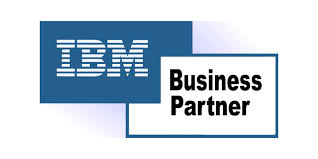 IBM Cognos Business Intelligence enables you to explore and interact with any data, in any combination and spanning the entire spectrum of time—all in a unified workspace.
With solutions that extend from reporting to statistical analysis, Cognos Business Intelligence helps support the way people think, work and collaborate as they search for the answers to three questions: How are we doing? Why? What should we be doing?
With the ability to interact, search and assemble all perspectives of your business, Cognos Business Intelligence provides a limitless BI workspace to support how people think and work. It delivers the complete range of BI capabilities: query and reporting, analysis, dashboarding and scorecarding on a single, service-oriented architecture (SOA). And it expands traditional business intelligence (BI) with planning, scenario modeling, real–time monitoring, collaboration and predictive analytics.
Query and Reporting
Cognos query and reporting capabilities ensure users are equipped with the information they need to make fact-based decisions in a system that's simpler, faster and easier to manage. From professional report authors who design one–to–many reports for the enterprise, to business users who need to create their own ad hoc queries or customize existing reports, Cognos query and reporting capabilities fit the needs of users throughout your organization.
Analysis
With Cognos analysis capabilities users can explore information easily and intuitively to drive smarter business decisions. General business users can easily view, assemble and analyze the information required to make better decisions, while business and financial analysts can take advantage of more advanced, predictive or what–if analysis capabilities.

Scorecarding
Cognos scorecarding capabilities enable organizations to capture corporate strategy and communicate that strategy at the operational level. It helps executives and managers provide quantifiable goals and targets and allows them to track performance across business units, operating subsidiaries and geographic regions to quickly identify the areas that need attention.
Dashboarding
Cognos dashboard capabilities allow any user to access, interact and personalize content in a way that supports the unique way they make decisions. Secure access to information from all time horizons including Business Intelligence, Real–time Monitoring, SPSS and Cognos TM1 means that users can quickly move from insight to action.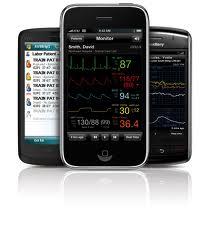 Mobile BI
IBM Cognos BI enables the mobile workforce to interact with information like never before by delivering relevant insight wherever they are. Users interact with trusted BI content through a rich and visual experience whether offline or online. The flexible and proven platform ensures mobile decision making is simple, reliable and secure.
Real-time Monitoring
Cognos features real-time monitoring capabilities for consumers of actionable business intelligence. It provides an organisation´s frontline employees with a rich view of operational KPIs and measures to support up–to the–moment decision making.
Extending BI
Empower users across your organisation with the business intelligence they need to make to make effective, fact-based decisions. Cognos Business Intelligence provides solutions to ensure users have consistent, trusted and relevant BI, when, where and how they need it, with Cognos for Microsoft Office and Cognos Mashup Service.
Collaborative BI
Cognos Business Intelligence includes collaboration capabilities to facilitate decision-making for groups and teams. With this solution, users can build stronger relationships and learn from history with a centralised, searchable corporate memory. Cognos Collaboration helps teams maximise their efficiency and ensure the most effective use of resources when making important decisions.