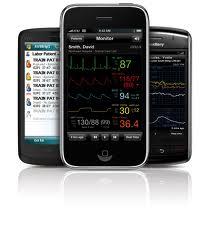 Réiteach have provided software development expertise to our clients for over 20 years. Our staff are all experienced IT professionals with many successful implementations across a wide range of industry sectors and platforms.
Our Software Development services include:
Web Applications
Whether your need is for a browser-based application for intranet or internet purposes, Réiteach can provide the solution. We develop using the latest technologies and standards to ensure efficient and maintainable solutions.
Mobile Apps
Whether you need the full features or friendliness of native apps or the development speed and maintainability of hybrid apps, Réiteach can help develop a solution which integrates with your back-end.
Embedded BI
Enhance the capabilities of your internal applications with Business Intelligence embedded where the user needs it most. Whether using our range of BI solutions or a Javascript based approach, our experts can help.
C#, MVC5 and Javascript
Although we are familiar with the broad range of Microsoft approaches, our recent projects have combined C#, MVC, Javascript, CSS and Bootstrap. We have the breadth of knowledge to make modern web application development a success.
IBM iSeries Development
IBM iSeries/AS400 project management and software development specialising in a number of areas of business including insurance, manufacturing, finance and distribution.
Integration with existing systems
At Réiteach, we don't run scared from backends that have a few miles on the clock. Réiteach have been integrating with many different back-end systems and platforms over the past 20 years. We are committed to providing an end-to-end solution and are familiar with the technologies necessary to make this happen.
and more...